I've been bit, hard, by the spring cleaning bug. For about a week now, I've been tackling small projects every morning before work, and then running boxes and bags of stuff to the thrift store/clothing dropbox on my way to work. I've even mostly cleaned out my car!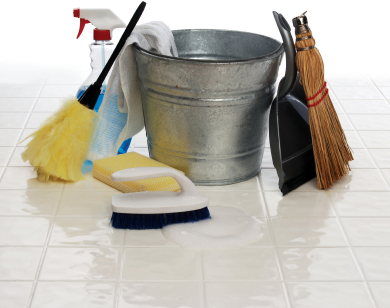 I wish I had taken before and after photos of everything! Right now, the hugest difference is my living room. It was completely cluttered by boxes that I had always planned on taking to the thrift store, but had never actually sorted through. I'm proud to say that's finally taken care of, and despite being covered in cat hair (something I don't think I'll EVER get control of, as Major Tom sheds like it's his job!) it's spotless.
Today I'll be picking up my nice clean laundry and shipping some items back to some old, distant friends. (Isn't it funny how you accumulate things that don't even belong to you?) I'm looking forward to the absence of that guilty feeling. I hate looking at something and thinking,
I've been meaning to get this to them...
It just makes me feel awful!
I still have a big list of things I need to get done, as well as items I want to replace...but I'll get there soon! I'm excited to do a bit of furniture re-arranging too. Maybe I'll
finally
post an apartment tour when I'm done! I always promised I'd do one...